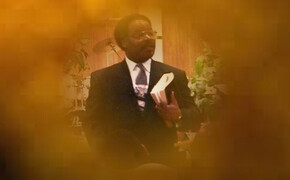 "Blessed is the man who walks not in the counsel of the ungodly, nor stands in the path of sinners, nor sits in the seat of the scornful; But his delight is in the law of the LORD, and in His law he meditates day and night. He shall be like a tree planted by the rivers of water, that brings forth its fruit in its season, whose leaf also shall not wither; and whatever he does shall prosper." - Psalm 1:1–3
It is possible to spend your whole life reading about the truths of God's Word and never experiencing any of them. Just knowing about or being familiar with the Bible does not mean it has become a part of your life. Having said that here an important question to ask yourself. What am I doing with the word of God in my life?
Well, let me help you. If you seek your counsel from ungodly people, you may find yourself moving away from the direction God's Word commands. If you intentionally seek out unbelievers as your companions, they may lead you down paths that take you far from God. If you choose to join those who are scornful, you may eventually become cynical.
The righteous man or woman or child does not only find encouragement in the opinions of others but in God's Word. He is not content with a surface knowledge of Scripture but will only find satisfaction when the Bible becomes alive and he begins to experience the love of God in a tangible way.
If you allow God to implement His will in your life, others will begin to draw encouragement from you. The more you grow in God's righteousness, the stronger you will become. People will seek you out because they know that your life will be a blessing to them.