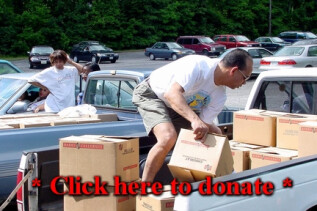 Please note: there is a new simpler layout to the donate page.
WHY GIVE?
When you give, you are investing in God's Kingdom here on earth. Your time, money, and resources are making a difference within our church family, our local community, and all across the world.
You can offer your support by clicking on the above graphic and you will be taken to our giving page (all transactions are secure and encrypted). You can also give by mailing your gift to Manna Christian Fellowship Church, P O Box 7523, Henrico, VA 23231-9998.
I am praying that you will put into action the generosity that comes from your faith as you understand and experience all the good things we have in Christ. - Philemon 1:6
Thank you so much for your gift to the ministry. I pray you continue to prosper and you walk in God's divine health. - Bishop Marvin and Pastor Kate Mason